What is the Most Dependable Vacuum Robot Today?
We conducted a survey to find out the best vacuum robot. We collected 9515 responses, discussing 39 robotic vacuums from 12 different brands. It turns out that the Roomba 980 and the Neato Botvac D7 Connected are the top vacuum robots, by the two best vacuum robots brands today. They both achieve very good cleaning performance for all kinds of floors. They are also very good at picking hair and cleaning carpets. This is important for pet owners and people suffering from allergy.
Featurewise, the Neato Botvac D7 Connected is superior to the Roomba 980. Having said that, from the customer service perspective, Roomba is the best choice. iRobot, maker of Roomba delivers a better customer service. This is why Roomba is currently the best seller robot vacuum, and the number 1 brand on the market.
Roomba also has a more robust and reliable build. This is related to the history of iRobot. Aside from making robotic vacuums, iRobot is selling many military robots. They are used to make rugged dependable robots.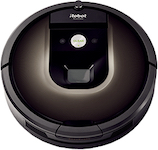 Buy from Amazon
iRobot Roomba 980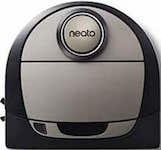 Buy from Amazon
Neato Botvac D7 Connected