Top Vacuum Robot Brands: The 2017 Ranking
Update
The 2018 Ranking of Top Vacuum Robot Brands is Out
This vacuum robot brands ranking reflects users overall satisfaction. We have averaged the scores for different robots made by the same brand. Interestingly, ranking brands based on their best robotic vacuum leads to similar results. This is no surprise. Brands often rely on the same robotic base for a whole product line. The common base is extended with different features, both hardware (e.g. dual brush) and software (e.g. mobile app).
…
1. iRobot
iRobot is the maker of the world famous Roomba. It pioneered the vacuum robot market and remain a solid leader. Its secret? Durable build, ease of use, and quality features. This is why all the 7 Roombas we have reviewed achive very good scores. They are rated between 4 and 4.4 out of 5 stars.
When compared to competition, the Roomba do very well. Two of them are the 1st and the 3rd best sellers. A Roomba also ranks 2nd in the high-end category.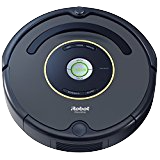 Buy from Amazon
Roomba 650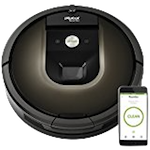 Buy from Amazon
Roomba 980
…
2. Neato Robotics
Neato Robotics is the number 1 challenger to iRobot. With its unique D-shape, it is pushing hard. Neato was indeed the first to introduce many innovations. This includes:
Thanks to all innovations, Neato's Botvac Connected surpasses the high-end Roomba 980. It is so good that it ranks first in the high-end category of our 2017 vacuum robots guide.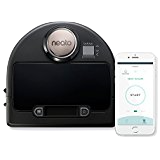 Buy from Amazon
Neato Botvac Connected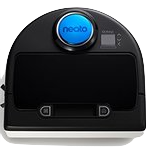 Buy from Amazon
Neato Botvac D80
…
3. Samsung
Samsung offers many variants of its PowerBot vacuum robot. On the high-end section it's a success since the PowerBot R9350 ranks 3 for 2017. Beside performance, Samsung also pays a lot of attention to the look. Darth Vador fans should definitely checkout the Star Wars limited PowerBot edition.
…
4. RolliBot
RolliBo BL618 ranked 3rd in the low-cost vacuum robot category for 2017.
…
5. Ecovacs
…
6. Pyle
…
7. bObsweep
bObsweep made the best low-cost vacuum robot for 2017.
…
8. JISIWEI
JISIWEI is expert in making cheapest vacuum robots.
…
9. LG
…
10. Bissell
…
11. Dyson
Dyson, leader on the manual vacuums market, did a flop on the robotic market. The Dyson 360 Eye Robot Vacuum is disappointing. It is way below customers expectations.
…
12. Hoover
…
13. Miele
…
14. Infinuvo
…
15. KOBOT
…
16. BLACK+DECKER
…
17. iClebo
…
18. Pursonic
…
19. iTouchless
…
20. Chimptron
…
21. Cleanmate
…
22. SharkNinja
…