Neato D7 vs Roborock S5: The Two Top Roomba Challengers
We've already compared Neato D7 to the best Roomba vacuum robot. We also did the same for Roborock S5. Our conclusions were in both cases that the D7 and the S5 are both excellent vacuum robots offering very attractive price by feature ratio. Still remains a question. Which one these two top vacuum robots is best? This is what we investigate in this review.
Quick Comparison of Pros & Cons of Neato D7 and Roborock S5
Video 1. Quick Comparison of Roborock S5 and Neato D7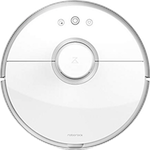 Buy Roborock S5 from Amazon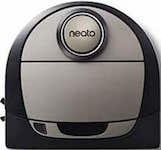 Buy Neato D7 from Amazon
Neato D7 vs Roborock S5 Cleaning Performance per Floor Type
Cleaning results is a critical factor when choosing a vacuum robot. This section is just about that. Table 1 shows scores obtained by Neato D7 and Roborock S5 on different kinds of floors.
On hardwood, tiles or other hard floors, both robotic cleaners are excellent. Their side brushes that sweep dirt that accumulate along walls and edges towards the main brush. But, you get near to perfect results with Neato thanks to its D shape. The flat front allows for better reach when cleaning corners. The round design of Roborock is a weakness with this regard.
Table 1. Roborock S5 vs Neato D7 Cleaning Performance
on Different Floor Types
When it comes to carpet and rug cleaning, suction power is THE feature to compare. Both robot vacuums have high suction powers. But, this round goes again to Neato D7. Its suction power is 17.6% higher than the one of Roborock S5. Although the S5 does quite a good job, the D7 is definitely better at deep cleaning carpets. And, so it does in homes with different types of floors.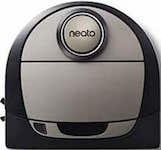 Buy Neato D7 from Amazon
How do the D7 and the S5 Deal with Large Homes & Multi-Storey Houses?
As we can see in Table 2, both Neato D7, and Roborock S5 get the maximum score in small homes. They can perfectly cover the whole area, navigate between rooms, and eventually find their way back to the charging station.
Both robots do also an excellent job in large homes. Even if scores are close, there is a difference in favor of Neato. The main brush of the D7 is almost 50% wider than the one of Roborock S5. So, the  Neato can cover a larger area in a single pass. This speeds up cleaning and saves the batter for covering a wider area on every battery charge.
Table 2. Roborock S5 vs Neato D7 Cleaning Performance
for Different Home Sizes
The battery capacity is another important point to consider when buying a vacuum robot for larger homes. Both vacuums are excellent with this regard. Neato D7 can operate on a single charge for up to 120 minutes. But, Roborock S5 does better. Its battery can last up to 150 minutes!
Another important feature to deal with large areas is the ability to recharge and resume cleaning. Neato D7 as well as Roborock S5 are both capable to find out their exact position. So, when low on battery, they go back to recharge, then resume cleaning where they left.
To achieve localization the D7 and the S5 embed a laser that scans your home. Roborock S5 makes a new map upon each cleaning cycle. Neato's approach is smarter. It saves the map for later use, which allows for faster cleaning. It can even remember up to 3 floor plans, which makes it a better choice for  multi-storey homes.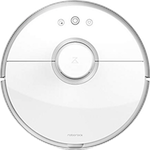 Buy Roborock S5 from Amazon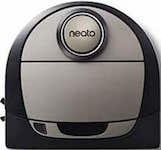 Buy Neato D7 from Amazon
What About Pet Hair Pick Up and Maintenance?
In this section we compare how good are the two robots at dealing with pet hair, and the amount of maintenance they require. As shown in Table 3 (below), dogs and cats owners will be happy with either one. Still the Neato D7 gets a better score.
Both vacuum robots have high suction power which is ideal for picking up pet hair. Their main brushes are tangle free, to minimize maintenance. There are only few hair strands that get twisted around.
Table 3. Roborock S5 vs Neato D7 Cleaning Pet Hair
The main difference lies in their dustbin volume. Neato's dustbin is significantly bigger than the one of the Robrock. Indeed, Neato D7 can gather up to 700 ml of dirt before requiring your intervention to empty its dustbin. In contrast, the dustbin of Roborock S5 needs to be emptied more often. It can merely contain 300ml of dirt. This is an issue, especially if you have pets with long hair.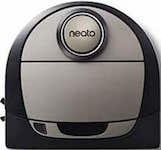 Buy Neato D7 from Amazon
Users feedback on Neato D7 and Roborock S5
Users tend to prefer Roborock S5 over the Neato D7. Indeed, the S5 scores 4.4 out of 5, while the average score of the D7 is 3.7 out of 5. The distribution of user satisfaction is also in favor of the Roborock. In 73% of collected ratings, Roborock S5 gets 5 stars. This ratio is only 52% for the D7. Many users seem to have gotten mixed results in their homes. Some have experienced defects of the Neato D7, and had to deal with a rather average customer service. It worth noting that the customer service of Roborock is worse, since it can only be reached via email. But, the Roborock S5 seems to be more reliable.
Neato D7 is the clear winner of this duel. It surpasses Roborock S5 in all aspects. Cleaning performance is near to perfect on hard floors, and excellent on carpets. It is faster at covering wide areas, which makes it better suited for large homes and multi-storey houses. Last, pet owners need to empty the D7's large dustbin less often than with the Roborock.
Neato D7
Best Overall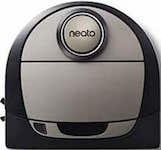 Buy from Amazon
Roborock is still a very good vacuum robot. It does a good job on different floor types. It also deals reasonably well with large homes. It is not  only more reliable, but it is also $230 cheaper than Neato D7! And as this lower price wasn't enough, you've got a bonus feature. Roborock S5 can also mop your home.
Roborock S5
Best Value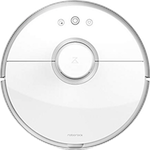 Buy from Amazon