Best Cheap Roomba Vacuum Robots in 2020 – Part 2: Which One for Your Home?
This is the second and last part of our review of best cheap Roomba in 2019. In the first part, we have presented important features to help you compare different Roomba.
In the following we evaluate performance of our selection of Roomba with respect to usage profiles presented in our buyers guide. Based in these profiles, we help you choose a cheap Roomba that best fits your home and your needs. We use our detailed analysis from above to answer the following questions :
Which Cheap Roomba is Best for Large Homes?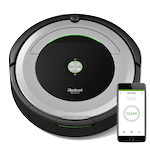 Buy Roomba 690 from Amazon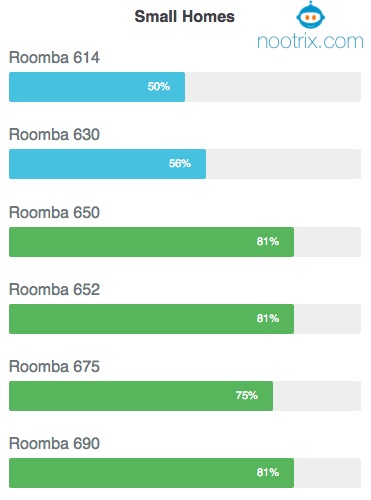 Table 1. Cheap Roomba Scores for Small and Large Homes
Which Cheap Roomba is Best for Carpets & for Hardwood Floors?​
To clean hard floors, any cheap Roomba would make a decent job. But, Roomba 652, and Roomba 690 achieve the best results as shown in Table 2 below. Thanks to their advanced dirt sensors, they are better at detecting dirtiest spots, and spending more time cleaning them.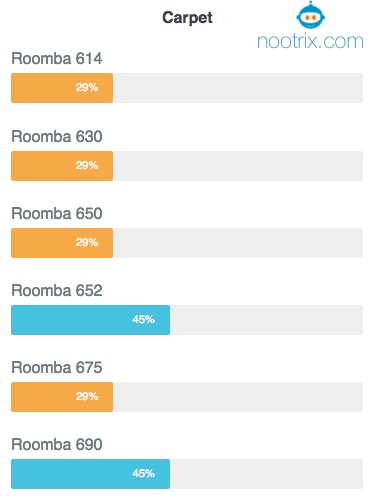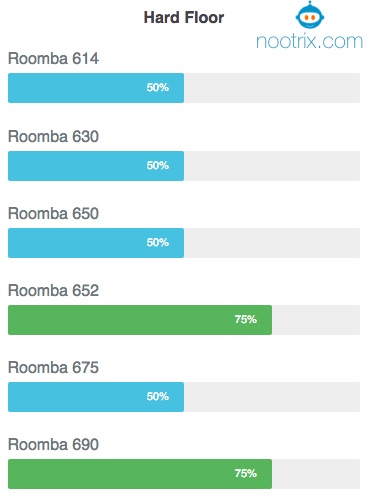 Table 2. Cheap Roomba Scores on Carpets and Hard Floors
The dirt sensor does impacts carpet cleaning results. But, the most important factor is suction power, especially with thick carpets. Inevitably, the only way to deeply clean a carpet and capture small debris is through high suction. Unfortunately, the Roomba 600 series have a rather low suction power. So, even Roomba 652, and Roomba 690 only achieve average results on carpets.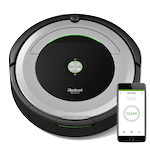 Buy Roomba 690 from Amazon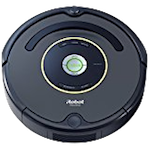 Buy Roomba 652 from Amazon
Which Cheap Roomba is Best for Pet Hair?​
Collecting pet hair is a task that all Roomba handle successfully thanks to the combination of a side brush and a main brush system. However, as shown by Table 3, this is not enough to meet all pet owners expectations. Indeed, there are other facets that you should also consider before choosing your Roomba.
The first important factor is time you will spend on maintenance. You should also be able to make your Roomba clean a specific area, or avoid some spot, such as the location of your pets bowl.
Let's face it, cheap Roomba are simply bad regarding maintenance. They do have  rather small dustbins 400 ml (~13.5 oz) or less. So, you'll have to empty it frequently. Besides none of them has a tangle-free brush. Last, although they all have a spot cleaning mode, only Roomba 630, Roomba 650, Roomba 652 and Roomba 690 are shipped with iRobot Virtual Wall boundary marker.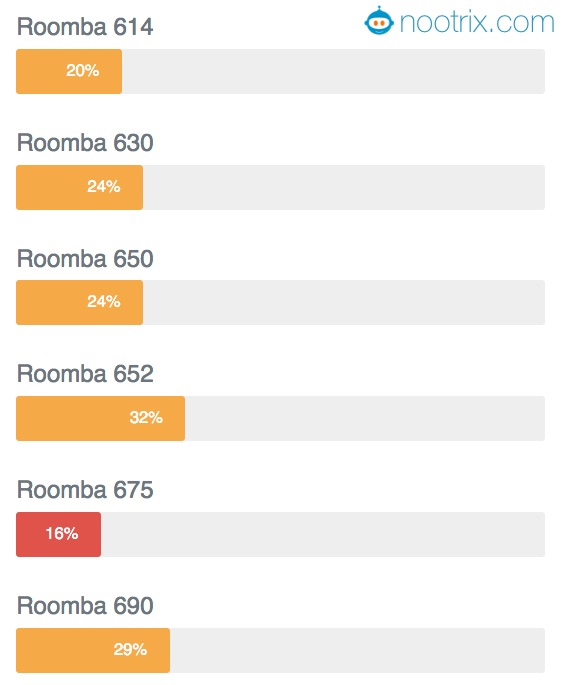 Table 3. Cheap Roomba Scores for Pet Hair
To sum up, the best cheap Roomba for dogs and cats owners are Roomba 652 and Roomba 690. You will get satisfied with the cleaning. But, you'll have to empty the dustbin frequently, especially during molting. You will have also to clean the main brushes to remove twisted hair.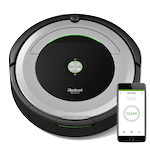 Buy Roomba 690 from Amazon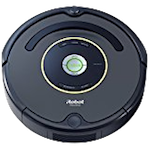 Buy Roomba 652 from Amazon
Which Cheap Roomba is Best to Fight Allergy?​
When you want to fight allergy, you need a vacuum robot that thoroughly cleans your home. It should suck all the dirt and capture even tiny allergen particles such as pollen or mites.
No one of cheap Roomba vacuum robots has a HEPA filter, so the smallest particles will be eventually expelled and remain in the air. Their suction power being low, they won't deeply clean carpets. They will however collect dust at the edges, and spend more time cleaning dirtiest areas.
The best with this regard are Roomba 652 and Roomba 690 as shown by Table 4. By cleaning your home daily, they will still manage to reduce the amount of dust and allergens. Though, they are less efficient than Roomba that include HEPA high-performance filter.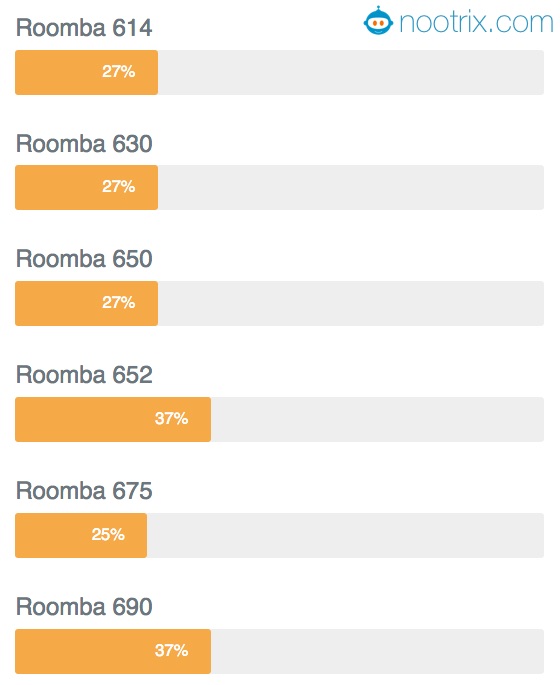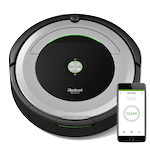 Buy Roomba 690 from Amazon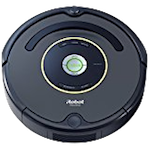 Buy Roomba 652 from Amazon
Which Cheap Roomba is Best for Home Automation?​
The true added value of vacuum robots is automating your home cleaning. There are however different levels of automation. With the most basic automation level, the vacuum robot does the cleaning on its own. All vacuum robots do so. Moreover, all cheap Roomba are capable of self-charging. Nevertheless, you can expect more.
The next level of automation is scheduling. Only 4 robots in our selection do support scheduling. Those are the ones with highest scores on Table 5. Indeed, only Roomba 650, Roomba 652, Roomba 675, and Roomba 690, can start cleaning on their own. So, all you have to do is take care of maintenance from time to time. In other words, with these cheap Roomba, your home cleaning is almost on autopilot, though not 100%. Unlike best Roomba, cheap ones requires you to empty the dustbin and remove hair stuck around the brushes.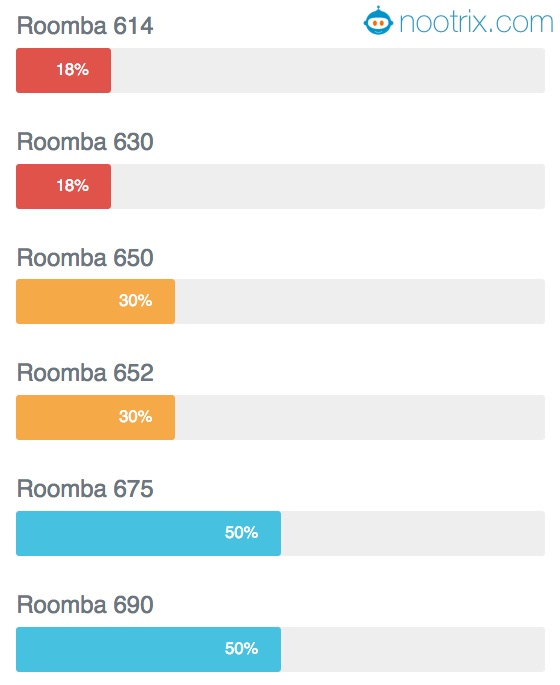 Putting your home cleaning on autopilot is good, but integrating it with other smart devices is better. Here, only Roomba 675, and Roomba 690 are WiFi enabled. So, they are the only one to integrate with your iPhone or Android smartphone. You can also do the setup or control them using your smart speaker. Indeed, they can work with both Amazon Alexa and Google Assistant.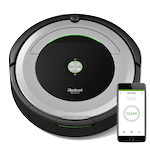 Buy Roomba 690 from Amazon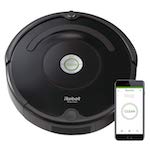 Buy Roomba 675 from Amazon
Which Cheap Roomba is the Best Overall?
Based on the above analysis, we have two cheap Roomba that score at the top again and again.  Those are Roomba 652 and Roomba 690.
Roomba 652 is excellent for small homes, costing about $310. Moreover, it does a good job at cleaning hard floor. Regarding carpets, cleaning performance is okay. Besides, it does deal well with pet hair, though it requires some maintenance. Last, it can help fighting allergy thanks to frequent cleaning, eventhough it does not have a HEPA filter.
Regarding Roomba 690, this is an updated version of Roomba 652 with connectivity. So, all we have said for the 652 also applies to Roomba 690. Moreover, the 690 is WiFi enabled, making it easier to use. This extra comfort comes at only a small increase of the price. Indeed, you can get a Roomba 690 for about $345.