What is the Best Vacuum Cleaning Robot?
Roomba i7+ is Currently the Best Vacuum Cleaning Robot
Roomba i7+ is the latest Roomba. It is also the first and only vacuum robot capable of self cleaning. It empties its own dirt bin each time it connects to its docking station.
iRobot is the Best vacuum Robot Brand
The best vacuum robot brand is iRobot that pioneered the technology. They made a very good job with Roomba 900 series, and more specifically the the Roomba 980. This is why Roomba is currently the best selling robotic vacuum.
Neato Robotics is the Most Innovative Competitor
Among iRobot competitors, the most prominent and innovative is Neato Robotics. They have many patents and they release many innovations at a fast pace. The D shape of the Neato makes it better at cleaning edges. Thanks to the embedded laser range sensor, Neato robotic vacuums were capable of performing the more natural systematic cleaning. They've been doing it from the beginning. Roomba didn't catch up until 2 years ago with the 900 series.
Neato Botvac D7 is an Excellent Alternative to Roomba i7+
The current flagship Neato vacuum is the Neato Botvac D7 Connected. Featurewise, the Neato D7 surpasses the Roomba 980. The Neato D7 falls behind the Roomba i7+ only because it lacks self cleaning feature. However, both the Roomba 980 and the Roomba i7+ are more expensive than the D7. This is why the Neato Botvac D7 is an excellent alternative.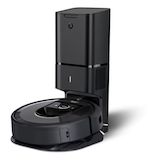 Buy from Amazon
Roomba i7+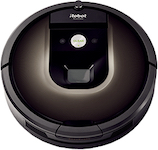 Buy from Amazon
iRobot Roomba 980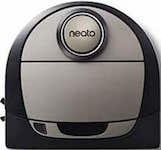 Buy from Amazon
Neato Botvac D7 Connected